Estate Planning Attorney in Metairie, Louisiana
Looking for an Estate Planning Attorney Near Metairie, Louisiana?
"Estate planning" is an umbrella term that covers a number of specific legal areas. They all work more or less towards the same goal. The term refers to any legal procedures that will prepare a person's assets for distribution upon their death. For example, legal services like wills or trusts are both examples of these types of documents.
It's usually a good idea to enlist the help of a lawyer to guide you through the estate planning process. While you're not legally obligated to hire a law firm to complete your estate planning documents, an attorney can help you understand the complex and important process of planning your estate. Your ability to draft a successful estate plan will directly affect your legacy after you die.
In St. Bernard Parish, LA, one attorney has a long career as a trusted legal expert. Attorney Malcolm Robinson is a veteran legal professional with more than a half-century of experience. He serves clients in:
Jefferson Parish, LA

Orleans Parish, LA

St. Bernard Parish, LA

Metairie, LA

Tammany Parish, LA

Charles Parish, LA

New Orleans Metro Area
Since 1965, Malcolm has demonstrated his abilities as a demonstratively reliable estate planning attorney to his clients. Call him today to schedule your free phone consultation.
Planning Your Estate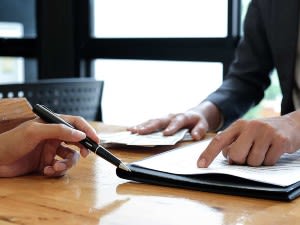 There are two main courses of action that you can embark upon when you start planning for the future of your assets: draft a will or form a trust.
A will is the simplest way to pass on your assets. It's essentially an outline of all your property instructions on who should take possession of it after you die. A will needs to check off a few boxes in order to be considered legally valid.
Testator – the person who wrote the will

Executor – the person who will carry out the execution of the will

Beneficiary – a person named in the will who receives an asset from the testator

A list of all the property the testator owns and which beneficiary will receive each asset
Without these components, a will can't be legally enforced after the testator dies. If a will isn't enforceable, the state will appoint an executor who will divide your assets as they see fit. To protect the integrity of your legacy, it's important to make sure you have a legally-binding will. The best way to do that is by enlisting the help of an attorney during the estate planning process.
Call Today to Speak with An Estate Planning Lawyer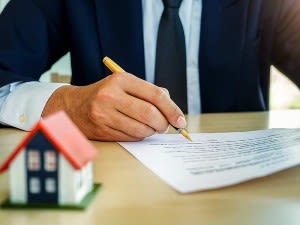 A trust is another common type of estate planning document that an attorney can help you complete. While a will and testament is a written document with a plan for your assets, a trust is an entity formed to administer your property in your stead. You can use a trust to bypass inheritance taxes if you have a large estate. It's also a way for you to establish funds for family members. Trusts are fairly complex legal instruments. Because of this, it's wise to hire a seasoned attorney like Malcolm to help you navigate the estate planning process.
Choose an Estate Planning Law Firm You Can Trust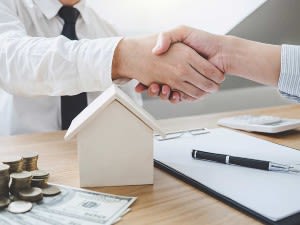 If you're looking for an attorney that can help you plan for the future of your assets, in the St. Bernard Parish, LA area, you can trust Malcolm. With more than a half-century of experience, he has the background and legal knowledge that you'll need to draft an airtight estate plan. Don't wait to plan for the future of your assets. Call attorney Malcolm Robinson for a trusted estate planning lawyer today.
Malcolm Robinson is proud to serve clients throughout the New Orleans, Covington, Mandeville, Metairie, and Jefferson Parish areas of Louisiana.