Probate Attorney in Metairie, Louisiana
Attorney Malcolm B. Robinson Jr: A Probate Lawyer with Experience
Probate can be a lengthy and taxing process. This can be difficult to manage alone while you're still grieving over the loss of a loved one. And, if the will is contested and you're forced to go through the probate litigation process, you may find yourself in a situation that feels overwhelming.
However, you don't have to try and navigate probate alone. By working with an attorney from a probate law firm, you can get the legal guidance you need to more effectively manage the probate process. Consider contacting probate lawyer Malcolm Robinson if you live near Orleans Parish, LA. He would be happy to speak with you and provide you with a free consultation.
The Probate Litigation Process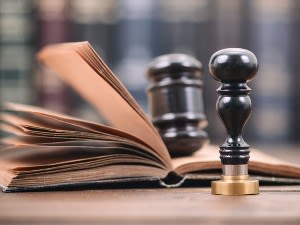 The standard probate process involves several steps. First, the will must be proven in court, after which an executor will be appointed. The executor is in charge of handling the probate processing and managing the deceased's estate. Afterward, the executor will locate the deceased's assets and pay off any of their outstanding debts. Any tax returns the deceased owes will be filed after the creditors have been paid. Once all these tasks are complete, the executor will begin distributing the estate. This process can be somewhat time-consuming, and oftentimes it's beneficial to find a probate lawyer for assistance.
While many individuals hope that the probate process will go smoothly, this isn't always the case. There are times when issues may arise and force you to enter the probate litigation process. Probate Litigation is, in essence, whenever some aspect of a will is challenged. For example, an individual may believe that a will was altered when the deceased was not of sound mind, and so they may challenge the validity of the will. The probate litigation process can oftentimes prolong proceedings, which can be stressful for all involved. Because of this, many individuals opt to find a probate attorney for assistance. A good probate lawyer can help settle disputes and allow the probate process to move forward.
Whether you worry about a contested will or simply want some guidance, an experienced attorney from a probate law firm can help. Consider contacting Malcolm B. Robinson Jr., Attorney at Law today for your free consultation.
Benefits of Hiring the Right Probate Attorney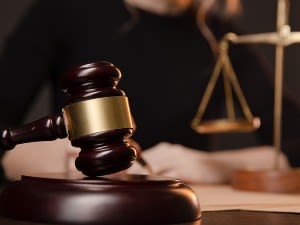 Malcolm has been working in the legal field since 1965. During this time, he has aimed to provide his clients with solid legal advice and support throughout the probate process. He understands how difficult this time can be; because of this, he takes an empathetic approach to his work, guiding families through probate using his extensive skill and understanding of the law. He has a passion for helping others and is willing to go the extra mile to provide you with the service you need. If you need a probate lawyer who can help residents of Orleans Parish, LA, the consider calling Malcolm today.
Consult with A Trusted Probate Law Firm Today
The probate process can be difficult for many individuals to manage. Malcolm is prepared to walk you through it. He is available if you need a probate lawyer in any of the following areas:
Metairie, LA

Jefferson Parish, LA

Orleans Parish, LA

St. Bernard Parish, LA

St. Tammany Parish, LA

St. Charles Parish, LA
When you need a probate law firm in the New Orleans metro area, consider contacting probate lawyer Malcolm Robinson. Call today in order to receive your free consultation. Malcolm is ready to help guide you through the probate process to help make sure that everything goes smoothly.