Attorney Malcolm B. Robinson Jr: A Special Needs Trust Lawyer With Experience
It's expensive to take care of a disabled adult. Some sources, like the US Department of Agriculture, estimates that it costs nearly $250,000 to raise a disabled child to the age of 18. While that may cover the costs for a disabled child, it doesn't consider the amount of money that it takes to maintain a disabled person's quality of life into adulthood. For some fortunate individuals, a trust may be an option to cover these costs.
An experienced lawyer can assist a family member or friend form a special needs trust to help pay for the costs incurred by a disabled adult. If you're in the Jefferson Parish, LA area and need an attorney to help you form a special needs trust, call Malcolm Robinson. He has more than 50 years of experience helping clients form trusts for disabled adults and streamline their administration.
Call Malcolm if you need a lawyer to help you establish a special needs trust for a disabled adult in any of these areas:
Jefferson Parish, LA

Orleans Parish, LA

Bernard Parish, LA

Metairie, LA

Tammany Parish, LA

Charles Parish, LA

New Orleans Metro Area
The Special Needs Trust Administration Process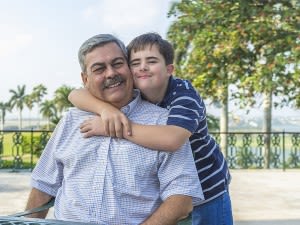 A special needs trust is a way that you can set up a fund to pay for a disabled adult's living expenses. The trust will have control of the disabled person's assets and make financial decisions in line with their best interests. However, forming this kind of legal instrument requires careful planning and significant trust in the individuals who will administer it. You'll also need to follow proper legal procedures when you form the trust. If you don't, you could jeopardize the disabled adult's social security income or Medicaid pension. For instance, if you distribute more than $10,000 to the disabled adult, the government will rescind their benefits. Trusts, however, don't have to follow the same rules. When you're facing such a technical legal process like forming a special needs trust, it's important to consult a lawyer.
Benefits of Setting up Trusts for Disabled Adults
A special needs trust for a disabled adult shares some similarities with a standard trust. A trust needs to meet certain prerequisites to be legally enforceable. Each special needs trust requires:
Grantor – the person who puts assets into the trust. This can be a disabled adult or another person who has control and actual ownership of an asset or property.

Trustee – the person responsible for the administration of the special needs trust.

Beneficiary – the person who will receive assets and financial disbursements from the trust. In a special needs trust, this is a disabled adult.
Because of the relative complexity involved in forming a special needs trust, it's wise to consult an attorney during their formation. This will ensure that the trust can continue to function seamlessly once the grantor executes it.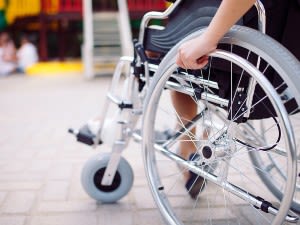 The trustee of a special needs trust should not distribute money directly to the beneficiary. This may endanger the disabled adult's pensions. Instead, the trustee needs to use the trust's funds to buy products or pay for services. This can include paying for things like:
Medical bills

Food and bills

Personal care professionals

Vacations

Home items like furniture or cookware

Medical, dental, or rehabilitation costs.

Recreational costs

Vehicles
Consult with A Trusted Special Needs Trust Attorney Today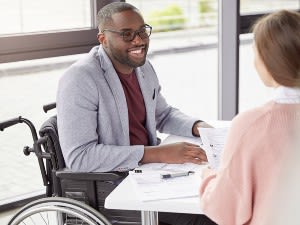 If you have any questions for a lawyer about forming a special needs trust, call Malcolm. For more than a half-century, he's helped clients secure the future well-being of their disabled loved ones. If you're unsure about how to proceed, don't wait. You don't need to do this alone. Instead, call Malcolm today for a free phone consultation.