Secure Your Family's Future With a Skilled Trust Attorney
If you have any amount of wealth, you may have thought about making an estate plan in the past. Often, clients ask when it's appropriate to begin planning for the future of their assets. If you care about how your assets will be distributed when you die, you should start planning with a legal professional today.
Attorney Malcolm B. Robinson, Jr. can help you make that plan. Malcolm is a lawyer that's served the Orleans Parish, LA community as a seasoned and reliable trust attorney since 1965. He's a proficient trust law attorney and can draft a living trust, family trust, or another estate planning document. Call today for a free phone consultation if you need a trust attorney in any of these areas:
Jefferson Parish, LA

Orleans Parish, LA

Bernard Parish, LA

Metairie, LA

Tammany Parish, LA

Charles Parish, LA

New Orleans Metro Area
Louisiana Trust Law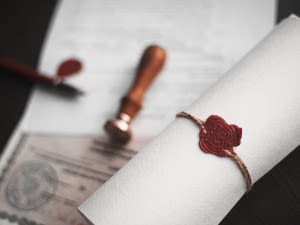 You can utilize a trust to ensure that your legacy is passed seamlessly to the next generation of your family. A trust is an arrangement, that exists to act as a custodian for your assets. You can use a trust to help avoid costs associated with passing on your wealth after you die including inheritance tax or probate court fees. Federal law taxes inheritance at 40 percent after $11 million in assets. With that in mind, the value of using a trust to safely store your assets becomes apparent.
Common law dictates that every trust must meet a few criteria. For a trust to be considered legally valid in Louisiana, it'll need:
Grantor – The person who organizes the trust and decides what property it will control. This person will also choose the beneficiaries of the trust and decide when the organization will begin functioning

Trustee – The person, usually the grantor's family member, close friend, or attorney, that will manage the trust.

Beneficiary – The grantor may choose one or more beneficiaries. These are the people who will receive assets from the trust. Usually, beneficiaries are family members or friends of the grantor. However, anyone can be a beneficiary, including the grantor's pets.

Property – The grantor also needs to choose what property they'll include in the trust. The grantor must hold title to any real estate they place under the trust's control and actually possess any other property like jewelry.
The Benefits of A Living Trust Attorney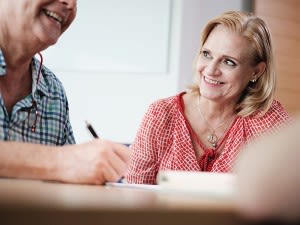 A living trust is a specific type of trust that goes into effect before the grantor dies. One of the main benefits of these types of estate planning documents is that they allow the grantor to make changes to the organization's operation as they see fit. These types of trusts are often used to establish funds for the grantor's family members or to act as a steward of their property.
An attorney is an important guide throughout the estate planning process. When you draft a trust, you need to be able to rely on the document's legal validity. After all, in most cases, you won't be around to defend it. Because of this, you need to hire an attorney that understands the details of trusts, family trusts, and living trusts. The right lawyer will make estate planning easy and fast and can educate you during the process.
Consult with A Seasoned Family Trust Attorney Today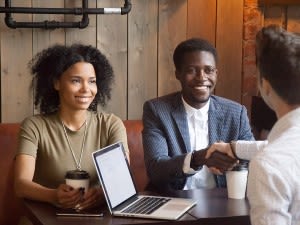 For more than a half-century, clients in the Orleans Parish, LA area have relied on Malcolm's extensive experience as a trust attorney. When you choose to hire him, you're making the decision to utilize decades of legal experience to ensure the integrity of your family's legacy. Don't wait to make your estate plan. Call attorney Malcolm Robinson, Jr. today for a free phone consultation.