Attorney Malcolm B. Robinson Jr: Providing Legal Guardian Services Since 1965
Guardianship is an old area of legal practice. It allows one person, called a guardian, to take responsibility for the well-being of another, called a ward. Wards are usually a minor or a disabled adult. Legal guardianship can be either temporary or permanent. There are a number of criteria a potential guardian will need to meet. Additionally, guardianship applications can be a technical and legal process. An attorney is often a potent ally in these cases.
If you need a lawyer's help becoming a legal guardian in the St. Bernard Parish, LA area, call attorney Malcolm Robinson. He's a passionate attorney with more than 50 years of experience. He can help his clients pursue legal guardianship for both children and disabled adults. With that kind of experience, it's obvious why he's a trusted choice for clients in any of these areas:
Jefferson Parish, LA

Orleans Parish, LA

Bernard Parish, LA

Metairie, LA

Tammany Parish, LA

Charles Parish, LA

New Orleans Metro Area
Temporary Guardianship: How Our Firm Can Help
A legal guardian is a person who takes responsibility for the well-being of another person. Guardians are responsible for various tasks to maintain their charge's quality of life including tasks like:
Securing food and shelter

Ensuring the charge's physical, emotional, and mental health

Protecting their charge from hazards

Fiduciary duty – the guardian is also responsible for all of their ward's finances; they must make sure that their ward's finances are completely separate from their own
While some people use the terms of child custody and legal guardianship interchangeably, there are differences in the way the law defines each one. The main difference between the two of these terms lies in who a child's biological parents are. If the person taking care of the child is their biological parent, the situation involves child custody laws. If the person taking care of the child is not their parent, they are the child's legal guardian. Guardianship can refer to any situation where a relative takes care of the child, including relations like:
Grandparent

Uncle

Aunt

Family friend
This situation is usually the result of the death of both the child's parents.
Guardianship also comes in two primary durations: temporary and permanent. The court can grant temporary guardianship if the ward is involved in an emergency. The guardianship is temporary and only exists when. certain conditions are met.
We Offer Assistance in Getting Legal Guardianship for Adults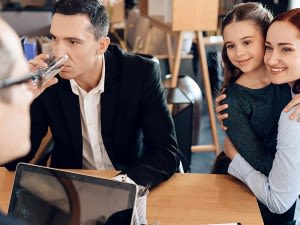 Guardianship situations usually involve minor children. However, sometimes an adult may require a legal guardian. In a legal guardianship situation, the court system must determine that an adult is incapable of making decisions or taking care of themselves. This can be the result of dementia from aging or securing the care of a mentally disabled adult. This allows the guardian to make decisions on behalf of the adult regarding things regarding factors like medical treatment. A legal guardian can also move the disabled adult from a private residence to a nursing home. These situations often involve granting guardianship of the adult to someone like a:
Spouse

Adult child

Parent

Sibling
In order to obtain guardianship from the courts, an applicant must prove:
Substituted content: the guardian can show that they are aware of the disabled adult's wishes

Best interest: the guardian must also show that if they cannot act in accordance with the disabled adult's wishes, they are capable of acting in their best interests
Call and Ask About Becoming a Legal Guardian
If you're considering becoming a legal guardian and need an attorney's advice, call Malcolm. He has decades of experience helping clients secure guardianship over their loved ones. He can help guide you through the application process, take care of any necessary court forms, and collect any information pertinent to your situation. Additionally, he can ensure that you don't miss any court-mandated deadlines. If you're looking for guardianship assistance in the St. Bernard Parish, LA area, don't wait. Your ward needs you. Don't do this alone. Malcolm can help. Call today for a free phone consultation.