Wills & Power of Attorney Lawyer in Metairie, Louisiana
Ensure Your Legacy with The Proper Will Lawyer
Your last will and testament is the last action you take during your life. It's a way that you can dictate how you want to have your assets distributed, and you can use it to make sure that you have some say in what happens to your legacy. When a document is that important, you want to make sure that it's airtight and that its authority is unquestionable. That's why the majority of Americans with any sizeable assets consult a lawyer when they draft their estate planning documents. When clients in the Jefferson Parish, LA area need that kind of professional help, they turn to attorney Malcolm B. Robinson, Jr.
Attorney Robinson has forged a career with more than 50 years of experience assisting clients with wills, powers of attorney, and living wills. During that time, he's built a reputation among his clientele as a sharp lawyer with clients taking special note of his legal knowledge, analytical capabilities, communication, and legal experience. Because of this, you can trust him to provide sound legal counsel in these communities:
If you die without a will, you won't have any say in how your assets should be distributed. Instead, the court will appoint a personal representative to oversee the breakup of your estate as they see fit. If you want to have any say in where your assets go after you die, you need a lawyer to help you draft a will. Contact Attorney Malcolm Robinson to start your today.
Trusted Power of Attorney Services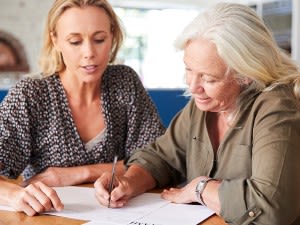 Power of attorney documents are important legal tools. They provide the grounds for someone to appoint an agent to make legal, financial, and medical decisions on their behalf. These kinds of documents are crucial for anyone who has a medical condition that may leave them incapacitated. For example, a power of attorney will give your agent the power to make decisions regarding life-extending procedures if you're left in a vegetative state. In contrast, a power of attorney can also give an agent power over a living person's financials if they begin succumbing to conditions like dementia.
These kinds of documents can range from broad and simple to complex and niche. Malcolm has developed a streamlined process to help his clients identify what kind of document best fits their situation. Then, he can quickly draft the document and help his clients execute it.
The Importance of A Living Will Attorney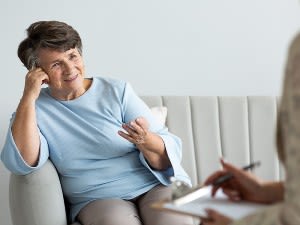 A living will is a specific kind of last will and testament that you can implement while you're still alive. In conjunction with a power of attorney, a living will can provide legal instructions about how your representative should handle your end-of-life procedures if you become incapacitated. You can leave detailed instructions on how your next-of-kin should handle your medical affairs if you suffer from a debilitating medical condition like a stroke or coma. A living will is sometimes called an advance medical directive. As a lawyer with decades of experience drafting wills, attorney Robinson offers reliable and professional living will services.
Consult with An Experienced Will Attorney Now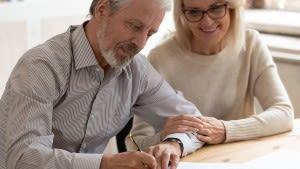 If you need the help of a career attorney with a half-century of accumulated legal knowledge to help you draft your will, you can trust Malcolm to provide it. Clients have trusted him to make sure their assets end up in the right place for decades. He also has deep connections to the Jefferson Parish, LA community, and always puts his clients first. That approach has carried him through years of successful legal practice. If you need legal help, don't wait. Call Malcolm today for your free phone consultation.